GEO Swingers has new owners....!  
YES you read this CORRECT..! After some time now GEO is under new ownership by a company located in Land O Lakes Florida. We are a lifestyle couple with many years of experience. 
We also have possession of the old Friendefits website where we are hard at work to merge the two internet properties together leveraging a whole new concept for the swinging lifestyle with the brand Friendefits So please keep checking the Friendefits website from time to time for more details. 
Meantime visit our sponsor below:
GEO was a swingers website with over 4,000 true real members not fake profiles like most swing sites. Most of the swingers profiles are based in Central Florida especially in areas like Tampa, Clearwater, St Petersburg, Orlando and many other areas throughout the sate of Florida as well as other parts of US. 
GEO was one of the fastest growing very popular swingers websites for lifestyle couples in central Florida area. There are still people coming to the site on a daily bases to join and play as a result of all the work previous done. However, they only see that it is closed for now:-(  But the good news is something even better is coming online soon..!
When the Friendefits project is completed the GEO website will be redirected to it. 
Many of you that have been in the lifestyle for sometime may recall that GEO Swingers was one of the most popular websites in the area and was known for having some of the best parties around. 
Below is a short list of Clubs the owner of GEO once promoted and helped these business grow the lifestyle. 
Friendefits - Tampa FL Swingers Club (website is under new ownership and will become the brand for a new totally awesome swingers website)
NightmovesII - Tampa FL Swingers Club
Pleasure Palace - Tampa FL Swingers Club (Now Eyes Wide Shut)
Caliente Resort - Lutz FL Nudist Resort & Swingers Parties
Paradise Lakes Resort - Lutz FL Nudist Resort & Swingers Parties
Club Elite -  Port Richey FL Swingers Club
Alt Pathway - Tampa FL Swingers & Fetish Club
SwingFest - Was Tampa FL local promoter
Below are just a few of the famous parties GEO Swingers once had for those of you that remember...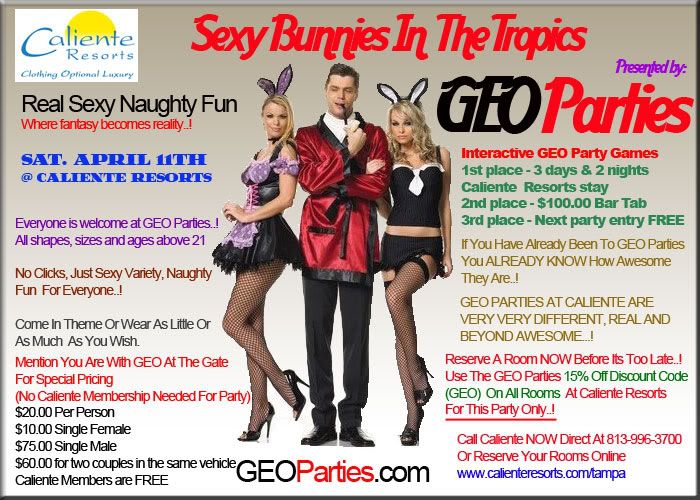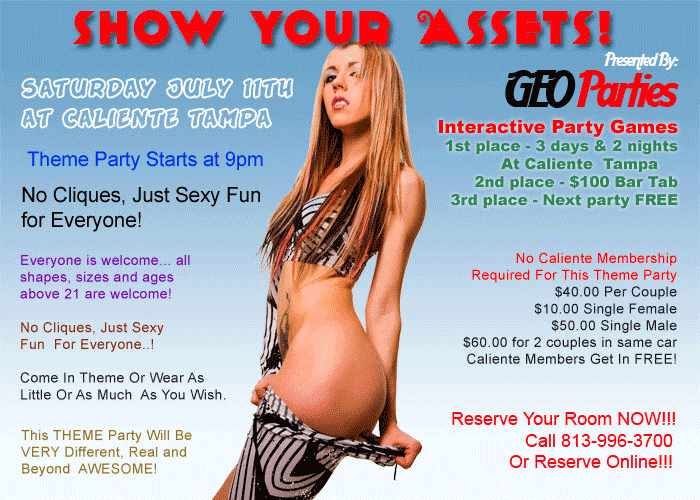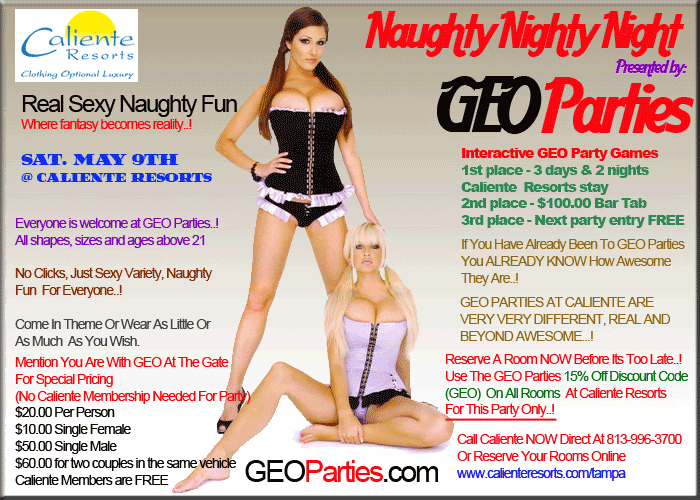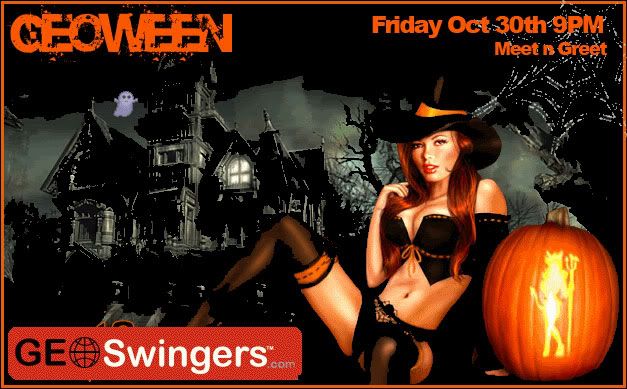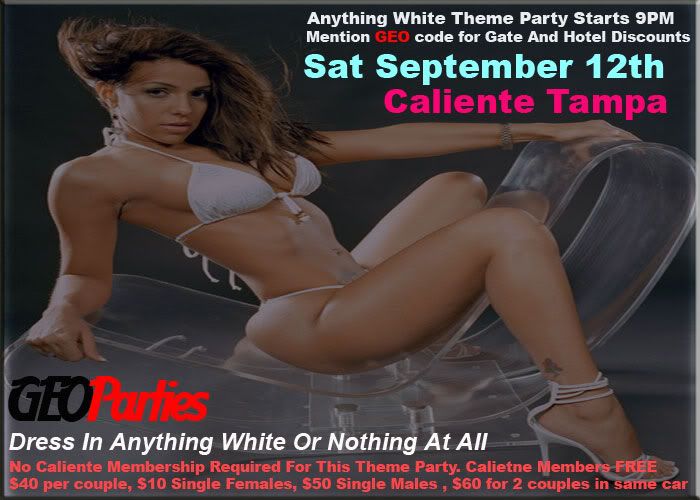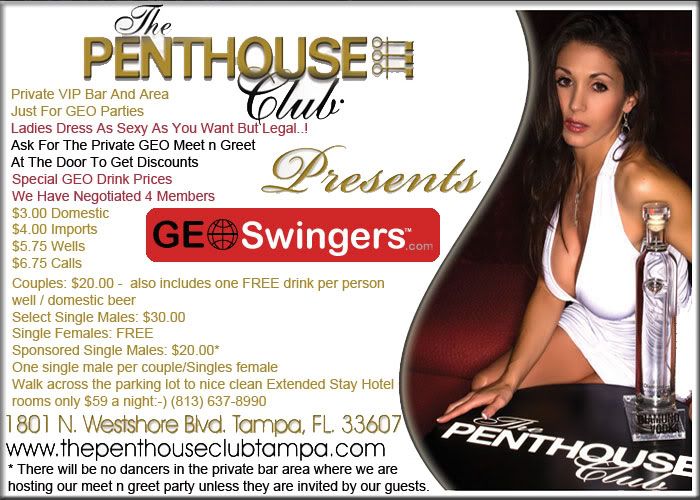 Below is a snapshot of how GEO Swingers membership levels worked. new server